Dragic Janjic
Team Lead, REALTOR®, ABR, SRS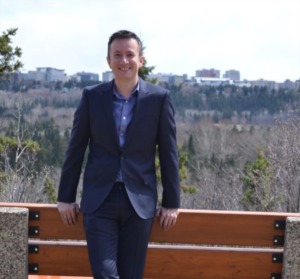 Team lead and owner of the Masters Real Estate team with RE/MAX River City. After being involved with buying, renovating, and reselling condominiums, building houses, and concentrating on in-fills, Dragic realized that he has a passion for real estate and joined RE/MAX River City.
Within a couple of years of being a licensed
agent, Dragic realized he wanted to create a high performing team of likeminded real estate agents. Today, that team consists of four people with expansion on the horizon.
Passion for helping people along with interest in real estate that was always
present, lead Dragic to become licensed back in 2017. "I love being a REALTOR® because it allows me to pursue something I'm so passionate about. More importantly, it gives me the opportunity to help people find that perfect property they've always been dreaming of.
"When it comes to clients, Dragic doesn't have any preferences. He values each one of them and appreciates the unique experience each person brings to the table."I really do not have a preference when it comes to clients simply because each age group, each demographic, and each ethnic background bring forward unique and rewarding aspects. And I love that." Dragic is punctual, friendly, courteous, and knows how to have fun. Running his
own consulting company for five years helped him develop invaluable people
skills. He is attentive to his clients' needs and has immaculate attention to
details.
Prior to real estate, Dragic worked in the IT industry as a Business Analyst
and Software Quality Analyst for 11 years where he interviewed and worked with various clients. Dragic believes that this experience will be a huge benefit when discussing his clients' needs. Dragic has a diploma in Computer Systems Technology and he graduated with honours at NAIT.
A great family man, Dragic spends as much time as possible with his wife Djurdja and two daughters, Katarina and Dajana. As a family, they enjoy going for walks and playing sports. They're fans of tennis, volleyball, hockey, and soccer.